2A10
Fracture dislocation of the pelvis. Hybrid application (one screw anterior and one in the iliac crest) of the Galaxy Fixation Gemini™.
FROM THE BLOG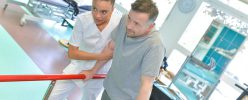 Weight Bearing and Dynamization
2021-11-17
Weigh bearing is considered a significant clinical issue particularly when an external fixator has been applied to a lower limb. If mechanical stability is in fact a mandatory condition for promoting fracture healing, other key components for a full recovery of the bone are early weight bearing and dynamization.
Read More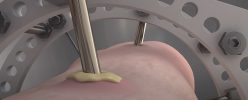 Dealing With Pin Site Problems
2021-10-17
To prevent and manage pin site problems, the patient should be clearly informed of the protocol he/she needs to follow for pin site care in the post-operative phase. And not only the patient, but all people involved in the healing process outside the hospital should know the protocol.
Read More