3B2
Articular fracture of the distal femur temporarily stabilized using the Prefix2 Fixator (92000 series) crossing the knee.
FROM THE BLOG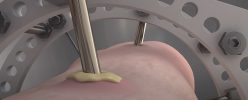 Dealing with pin site problems
2021-10-17
To prevent and manage pin site problems, the patient should be clearly informed of the protocol he/she needs to follow for pin site care in the post-operative phase. And not only the patient, but all people involved in the healing process outside the hospital should know the protocol.
Read More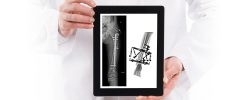 Internal fixation vs external fixation
2021-05-22
A typical question that a surgeon has to face when deciding the treatment of a bony injury is when to use internal fixation instead of external fixation. A common answer is "when the patient is compliant, with sufficient bone and soft tissue quality, and presents less complex fractures". Surgeon's expertise and preference may also affect the final surgical plan.
Read More