3A11
Pertrochanteric and Shaft Fracture treated with Veronail, long model.
Parallel configuration with sliding cephalic screws: indicated in 31.A1 and 31.A2 fractures according to the AO Classification.
FROM THE BLOG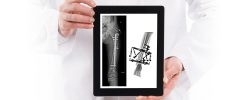 Internal Fixation vs External Fixation
2021-05-22
A typical question that a surgeon has to face when deciding the treatment of a bony injury is when to use internal fixation instead of external fixation. A common answer is "when the patient is compliant, with sufficient bone and soft tissue quality, and presents less complex fractures". Surgeon's expertise and preference may also affect the final surgical plan.
Read More